Background
With the release of Xumm v2.3, users are no longer able to click on their XRP balance to display the total value of the XRP in their account.
v2.2.8 and below
v2.3 and above
Why we changed it..
Our vision for the future of the XRP Ledger includes both XRP Ledger enthusiasts and a vibrant retail audience.
We think the XRP Ledger is ideally suited for real life payments, so our vision is to expand our ecosystem.... significantly! Not only do we see our user base increasing 10 fold in the coming months, with the onboarding of retail use cases, we think XRP will become 'just another token' just like fiat stable coins (IOU, backed) and loyalty tokens.
XRP will always be the native token on the XRPL but over time, it's dominance will fade as other tokens get more use in the retail environment.
You will see that XRP is still highlighted on the home screen, displayed predominantly at the top of the token list, but with more screen space for filtering/sorting & ready for ecosystem expansion.
..but how do I get the value of my XRP now?
Xumm includes an xApp that displays the values of all the tokens in your account called, Account Worth.
To find it, just launch Xumm and press the "x√" button at the bottom of the screen.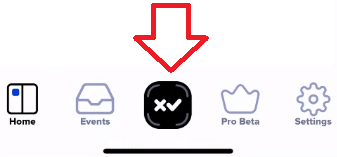 You should see Account Worth listed in the second row.
Addition reading
If you are interested in learning more about the new features in Xumm v2.3, check out this article:
Notes
We understand that you might have additional questions regarding this topic so you are welcome to contact us any time via the Xumm Support xApp in Xumm or you can simply scan this QR code with XUMM and be directed there automatically.